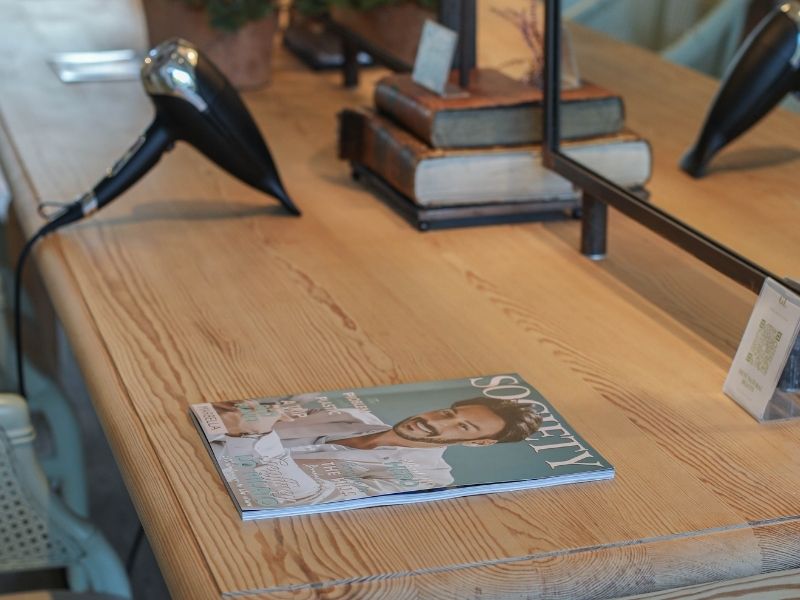 Geoffrey Lopilato is a talented stylist of international caliber with a special charisma, always careful with the small details, its characterized by making an in-depth analysis of the person to define his style giving a different touch to his hairstyles and cuts.
He combines his passion for beauty with decoration, from a young age he liked to restore pieces and turn them into something unique, his curiosity and creativity have no limits and his vision projects the simplicity and elegance that is breathed when you enter the GL salon and experience.
Our philosophy respects the essence of people and recovers natural beauty on the basis of returning to the origins of childhood where the authentic personality of each of us is reflected. It does not follow any trend, its technique seeks harmony and style that best suits the shape of the face and best favors each person.
It was then that he worked for the Ritz hotel in Madrid, which raised the idea of creating his own salon, his creativity driving him to change and constantly improving.
On a trip to Marbella, he found in the golden mile the ideal place to open his first salon. Geoffrey knows that the world is constantly changing so every time you visit Geoffrey you know you'll come across something different, his personality is in everything you see, it's welcoming, refined, kind, warm, simple and endearing.
Geoffrey Lopilato Hair & Beauty Salon Moves to the exclusive Marbella area in the oasis of Sierra Blanca where we are currently located, a house ready to evolve, famous for its know-how and professionalism. Here we fuse nature-inspired decoration with the technique of French Haute Hairdressing.
To open its second salon in the recently built and opened Hotel IKOS ANDALUSIA set in the most Mediterranean style, where you can breathe the fresh, casual and luxurious air of Marbella.