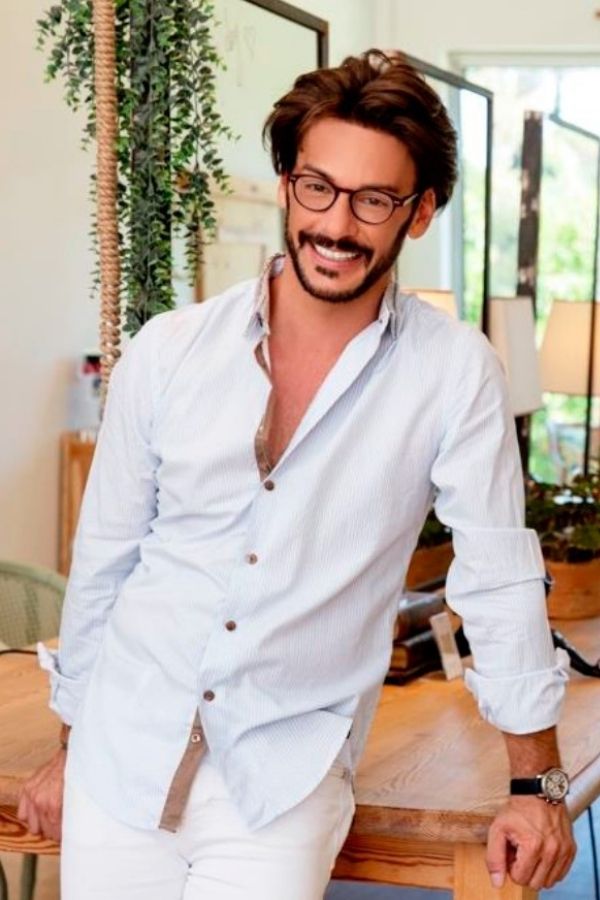 Geoffrey Lo Pilato alma mater of this iconic Marbella salon has an ease to detect and please people. What makes Geoffrey different is the heart that he puts in everything he does.

Since being small he has always felt committed to others and he has set himself the challenge of perfecting himself in order to teach, to be able to help and learn, Geoffrey believes that things must always be done well motivated by love, that in his words "in this time it is increasingly difficult to understand" and with the strong belief of bringing something true, authentic and real to this world.
His mother was a hairdresser, their relationship was very close, always by his side. He has inherited from her his special charisma, and his gift of pleasing people. With nostalgia he remembers at home, after crossing the corridor was the living room, and a small space, with vintage style of the time, the elongated golden mirrors, the lamps with the white crystals and a lamp in the middle.

There his passion for hair was born, appended and learned the art of styling and evolved the architecture of the hair. He traveled from there and began to nurture himself with experiences and feelings that have led him down the road to open his own salon.
Of Belgian origin with Italian roots, Geoffrey migrated from Belgium to show his know-how and professional style in Spain. Today, he is already one of the most famous names in the world of hairdressing on the Costa and a successful stylist, at the beginning of a dynamic and exciting process to expand the business on the Costa del Sol.
As refined as he is creative, Geoffrey Lo pilato is a talented stylist, but above all he is a young entrepreneur with a bright future. To support 16 years of training and a professional career, six years ago his career in Marbella began as a stylist of the well-known salon Jacques Dessange Hairdresser, in Puerto Banus. Experience that led him to open his first beauty salon next to the prestigious Marbella Club Hotel on Marbella's Golden Mile.
In 2015 the Marbella City Council voted him as the best entrepreneur. Currently, after conducting an intense search, he found the ideal place in his current Geoffrey Lopilato Hair & Beauty Salón in the exclusive area of Sierra Blanca, which has been completely reformed to become an oasis of peace and beauty while being exciting and trendy as well.